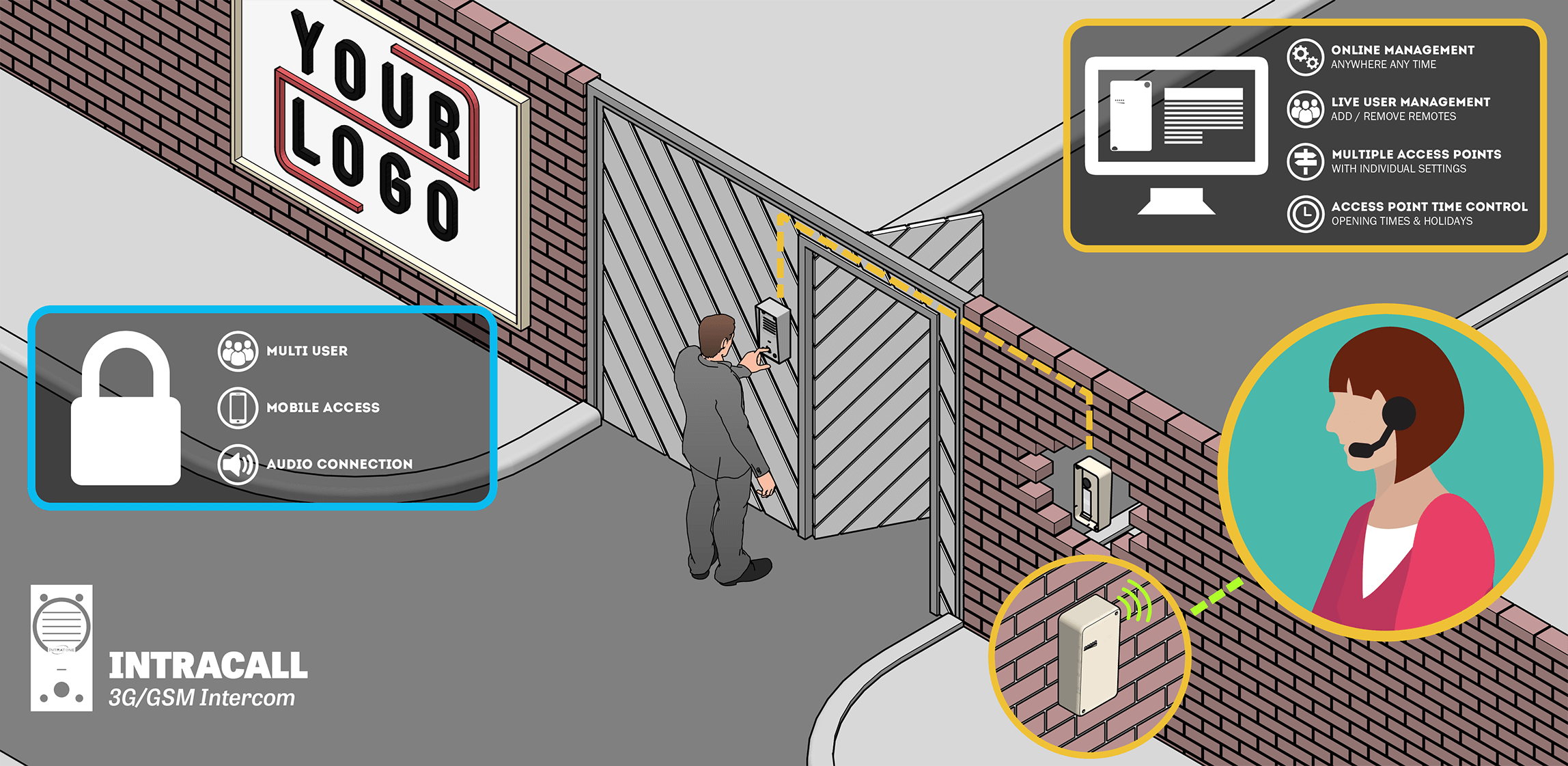 Click Image To Enlarge
The Intracall GSM Intercom system is perfect for both residential and commercial use. The front call panel is narrow and discreet with a width of only 88mm that can be mounted either flush or surface. This kits biggest feature has to be its 15 year inclusive data plan. This means absolutely no ongoing costs for data or calls for 15 Years! No need to source your own sim card or contract, no issues with call credit running out. Fit and use for 15 years!
It is programmed through an online terminal which is packed with additional features such as...
Variety of time range functions
Event memory logging (up to 3 months worth)
Mobile Key entry
Multiple entrance management
And much more!
The Intratone 14-0144-EN also has speech synthesis technology and operational messages (Call in progress, etc.) to notify the user of a call being made / ending. In essence this GSM intercom solution comes with everything you need for your access communication needs.
Need Technical Assistance? No Problem!
Our technical engineers are on standby to assist with all technical queries whether it be wiring or programming requirements. Team viewer sessions are available when needed to guide you through all programming elements of the Intratone range and discuss in detail all the features available to you.
Intratone Intracall GSM Intercom (18-0015001-EN)