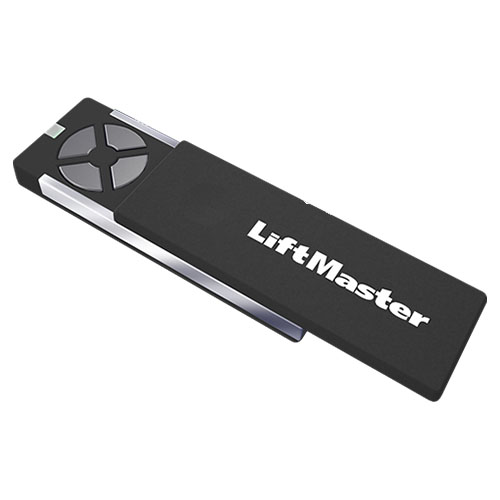 The TX4UNIS is a LiftMaster 4 channel universal remote control (433 MHz), complete with key ring.
This remote can be programmed to all Chamberlain - LiftMaster garage door openers and gate openers that are equipped with 433 MHz wireless.
Please Note: The TX4UNIS remote is visually similar to the TX2EV and TX4EV, but is not compatible!
Features:
White

LED Control
New

Metal Casing

Includes 1 x 3V

CR2032

battery

Key Ring & Instructions

Included
Remote Compatibility:
The TX4UNIS can replace all 433 MHz transmitters - including all 9xxxE, 8xxxE and 4xxxE series remotes.
Some other examples of models this remote can replace are TX4UNI, 94330E, 94333E, 94334E, 94335E and also the 4330E, 4333E, 4335E.
Attention: Not for models LM50K, ML510 and HE500AN.
Details
Button Colour
Grey
Manufacturer
LiftMaster
Number of Buttons
4
Remote Colour
Black
Dimensions
Dimensions (L x W x H)
70mm x 30mm x 12mm
Weight (g)
22g
Radio
Coding Type
Rolling Code
Dipswitches
No
Frequency (MHz)
433 MHz
Technical
Battery Type
CR2032
Number of Batteries
1
LiftMaster TX4UNIS 4 Channel Universal Remote Control (433MHz)