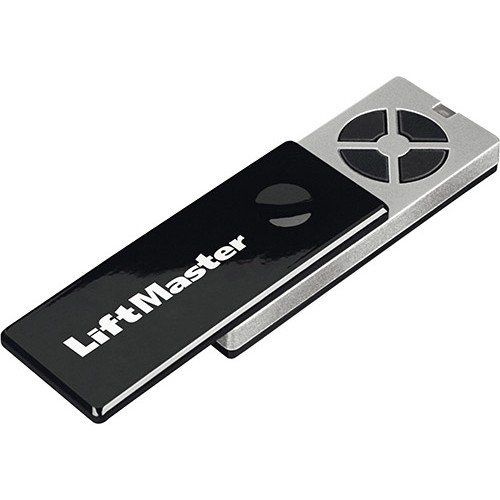 The LiftMaster TX4EV is a 4 channel remote control for Evolution gate operators operating on 868 MHz frequency.
Please Note: The TX4EV remote is visually similar to the TX4UNIS, but is not compatible!
Compatibility:
This remote works exactly the same as the Chamberlain TX4REV, they are compatible.
Can also replace the TX2EV, TX2EVS, TX4EVS and TX2REV.
Features:
868 Mhz Rolling Code
incl. 3V battery CR2032
Blue LED control
Weight: 22 g
Dimensions: 70 x 26 x 11 mm
Key Ring Included
Colour: Piano Black
Details
Button Colour
Black
Manufacturer
LiftMaster
Number of Buttons
4
Remote Colour
Black and Silver
Radio
Cloneable with CL4000 Remote
No
Coding Type
Rolling Code
Frequency (MHz)
868.35 MHz
Technical
Battery Type
CR2032
LiftMaster TX4EV Remote Control (868 MHz)