The Button
The FIBARO button can activate or deactivate up to six pre-programmed scenes or devices, and can be triggered with 1-5 clicks or by holding down the button. Compact and wireless, the button can be mounted anywhere in your home. the button is battery powered, and comes in 8 colour finishes.
End Node
End nodes transmit and receive data with the home centre relevant to their status in the network.
---
Click Images To Enlarge
Features
Compatible with any Z-Wave or Z-Wave+ Controller.
Supports protected mode (Z-Wave network security mode) with AES-128 encryption.
Completely wireless with battery power and Z-Wave communication.
May be installed anywhere in your home.
Extremely easy installation – simply add and put on desired surface.
Many colour variations: black, white, red, green, blue, yellow, orange and brown.
Manuals & Dataheets
---
---
For Home
As a universal manual switch for electrical devices and scenes.
For Business
As a handy tool which supports everyday activities and customer service.
For Emergencies
As a button to contact the caretaker or call for help.
---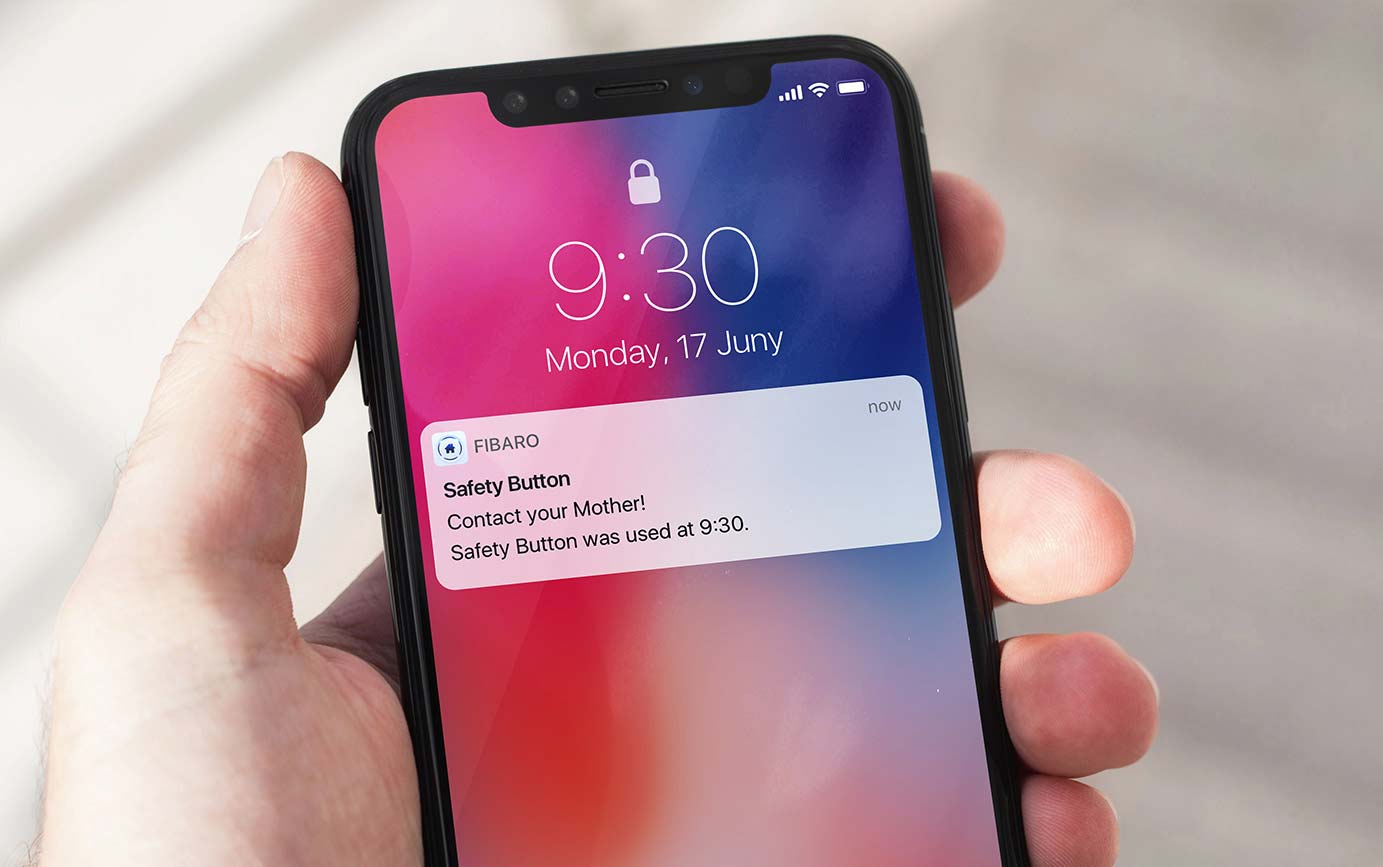 I'm only a click away*
The FIBARO Button is a useful tool for caretakers of seniors, the sick, and small children. Carers can be notified remotely when someone is in need through the smart phone application, or setup a scene to utilise light fixtures and alarms.
*Function only available in Z-Wave technology
---
---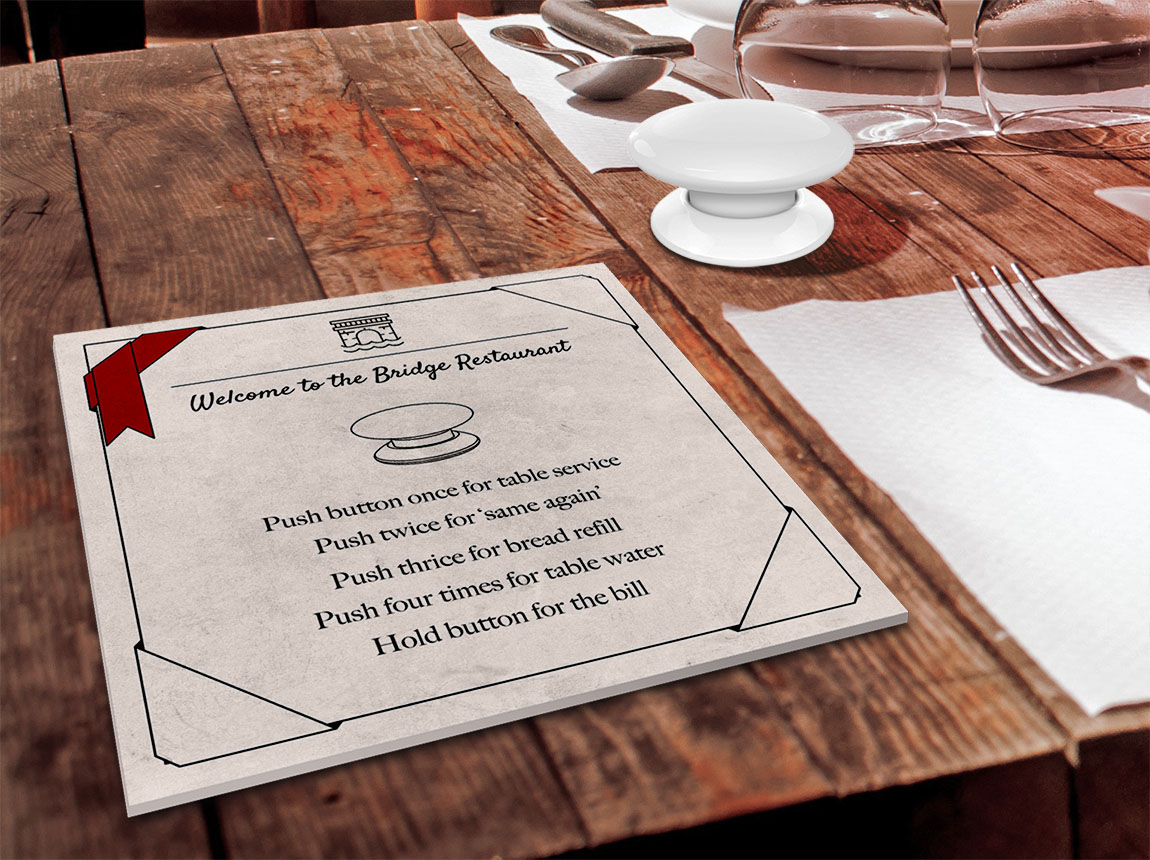 Bringing a whole new meaning to 'clickbait'
Sometimes a great idea is just too good to pass up, put on your thinking cap and find new ways to innovate your business or become leaders in your industry.

There is limitless potential for clever new ways to use this switch in your business and impress your customers with your new smart building.
---
---
---
Technical Specifications
Battery type:
ER14250 1/2 AA 3.6V
Battery life:
est. 2 years (with default settings and max. 10 pushes per day)
Operating temperature:
0 – 40°C (32 – 104°F)
EU standards compliance:
RED 2014/53/EU
RoHS 2011/65/EU
Radio protocol:
Z-Wave (500 series chip)
Radio frequency:
868.4 or 869.8 MHz EU;
908.4, 908.42 or 916.0 MHz US;
921.4 or 919.8 MHz ANZ;
869.0 MHz RU;
Radio transmit power:
up to 1 dBm (EIRP)
Range:
up to 50m (164 ft) outdoors
up to 40m (131 ft) indoors
(Depending on terrain and building structure)
Dimensions (diameter x height):
46 x 34 mm (1.81" x 1.34")
Videos
Dimensions
Dimensions (L x W x H)
46 × 46 × 30 mm
Fibaro The Button - Orange Z-Wave Scene Controller