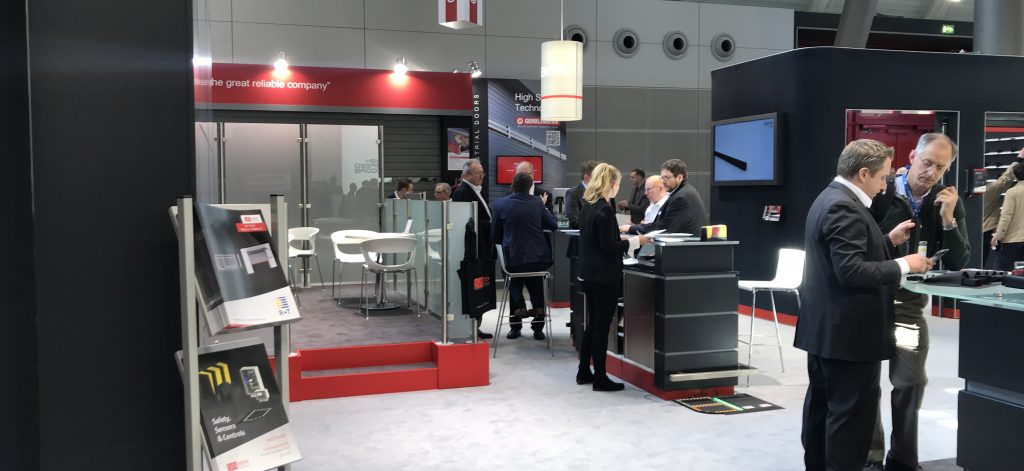 EasyGates Direct recently returned from the international R + T 2018 trade fair in Stuttgart, Germany.
The show, which runs for 5 days every 3 years is the mecca for all things gate and door, and attracts over 60,000 visitors and 900 exhibitors. ASO Safety Solutions GmbH's impressive new stand was in Hall 8 stand C71 and showcased innovative new technologies and products for the gate/door market. Staff members from EasyGates Direct were on hand to assist with UK and international enquiries, whilst also meeting with current key suppliers & customers from the industry.
During 2018, ASO will be launching upgrades to several of its existing SENTIR edge product lines enabling easier self-assembly and reduced handling requirements. In addition, the first non-contact product in its history, the LISENS light curtain will be launched towards the end of the year.
"As part of our commitment to bring market leading safety products to the UK, we will soon be able to offer for the first time, a non-contact solution" said Stuart Roddy, National Sales Manager at EasyGates Direct. "ASO has committed considerable resource in to producing its own light curtaining product, and we expect to see the benefits of this for our UK customers"
More information will be released regarding ASO's product updates in the coming months.