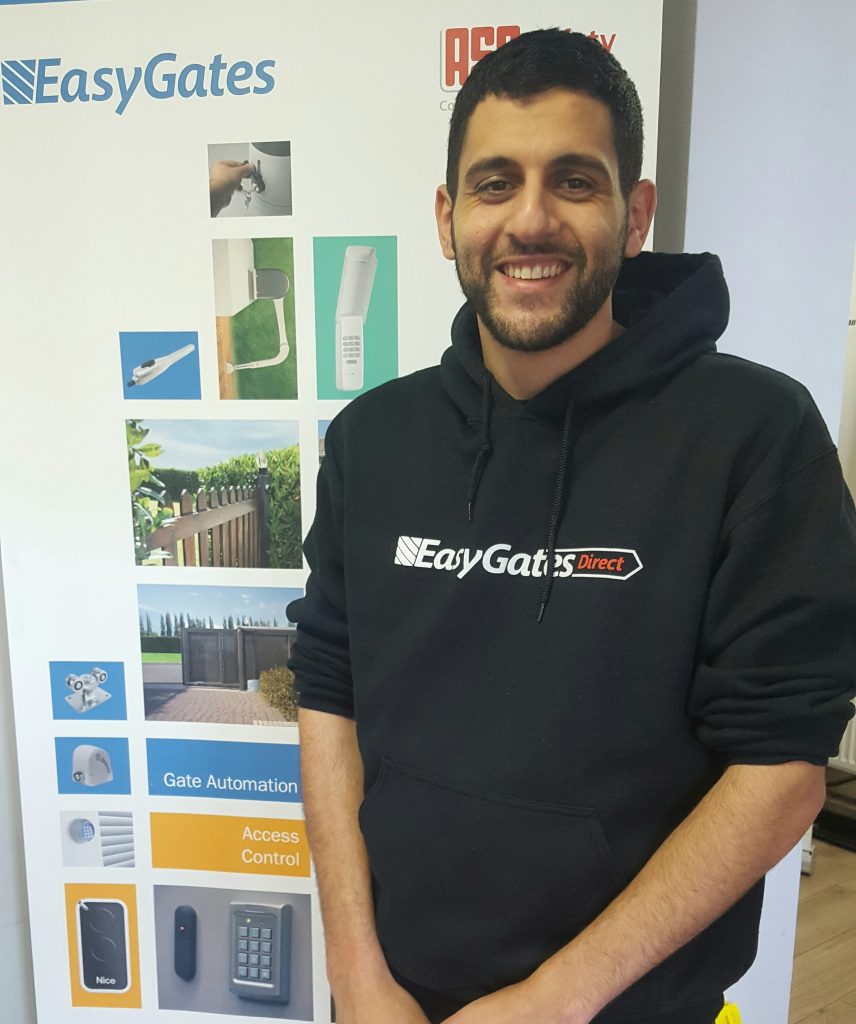 EasyGates Direct, Nationwide electric gate and garage door automation, access control and safety supplier has recruited an assistant technical manager.
Sav Xiourrouppas has worked for EasyGates Direct for five years as a sales and technical advisor in a team of six. The requirement for the new role is to ensure EasyGates Direct continues to offer customers a high level of support with sales and technical queries. Sav will support Dave Blake, Technical Manager.
Dave said:
'Sales and technical support is incredibly important to us and we invest heavily in our systems and staff. As the business grows it is imperative to have the processes in place to enable us to deal with any issues, new technologies and ensure our team is working to the best of their capabilities.

'This additional role will also allow some of my time to be proactive in identifying new opportunities for the business, reviewing our procedures and contributing to the company's strategic objectives.'
The Sales and technical team are also currently in the process of recruiting a Technical Electrical Sales Advisor to replace Sav. This will bring the number of staff available to support customers on the phone and email to seven.
EasyGates Direct also offer support via the 'live chat' option online and tailor-made online basket options to make purchases quick and easy for the installer/supplier.