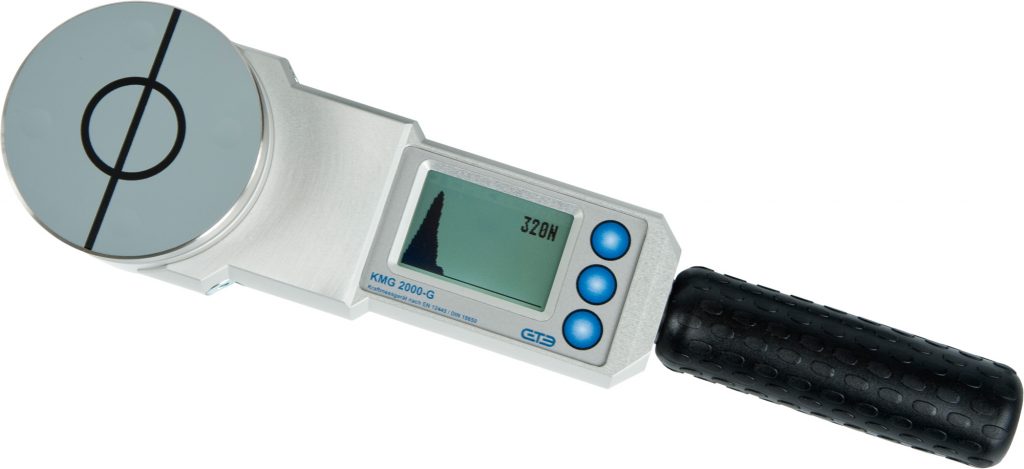 EasyGates Direct, Nationwide electric gate automation, access control and safety supplier are offering discounted KMG series force tester re-calibrations during April 2018.
Following the successful launch of EasyGates Direct re-calibration service in July 2017 for GTE KMG-LITE and KMG-2000 force testers, they are offering an additional discount of 10% on all calibrations sent to them between 2nd – 30th April 2018.
EasyGates Direct offer a quick, reliable UK calibration service to all users of KMG-LITE and KMG-2000 force testers. With as little as a 2-3 working day turnaround, they are now a vital partner for gate/door installers who need their testing equipment calibrated and back in their hands ASAP.
In addition to the discount, additions and updates have been made to the popular www.forcetesttool.co.uk report creation website. Users can now select additional Auto-fill templates for "industrial doors" and "traffic barriers" as defined in the DHF standards TS012:2018 and TS011:2018 to compliment the already available "swing/Bi-fold" and "sliding gate" templates. This useful upgrade will allow the easy creation of on-site reports for all types of entrances which provides even greater flexibility for the busy installer/maintainer.
Furthermore, work is well underway in to the development of a Bluetooth module for KMG-LITE testers with an Android / iPhone app for smartphones and tablets which will bring the functionality of the www.forcetesttool.co.uk website with the convenience of an offline application. More details will be provided soon along with a special offer to have KMG-LITE upgrades and calibrations at the same time for a discounted one-off price.
EasyGates Direct have created an in-depth guidance video explaining how to carry out these tests and apply the DHF code of practice, it is freely available here https://www.youtube.com/watch?v=V7Yflq-8P5Y
Please Note: During the period May 18th – June 18th 2018, Calibration cost will temporarily increase to £139.99+VAT (normal price is £99+VAT with no discount) and turnaround times will increase to 7-10 working days. This temporary situation is due to our calibration equipment receiving an upgrade which will mean all calibration must be carried out at the factory in Germany during this time frame.