Increasing Roll Lengths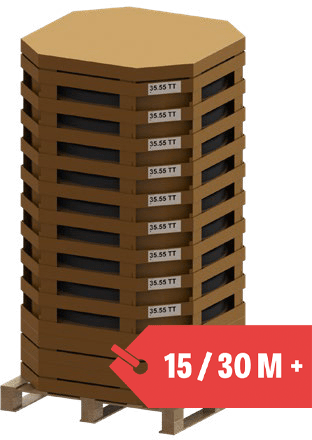 Over the course of 2021, we will gradually start to increase the roll length of the majority of our ever-popular profiles to 30 meters as our existing stocks run out. This will apply to all profiles, apart from SENTIR edge8-8 (50m) & SENTIR edge 115SK (15m).
This change will allow us to reduce the amount of packaging material we use and lower the required transport space, whilst also raising the quantities that can be packed.

In addition to the above length change, we will be looking to offer installers wishing to equip their vans or take lesser stock, the option of 15M rolls as and when they become available in much of the SENTIR edge contact profiles range.
KS4 Pro Plug'n'Sense

In further keeping with the ongoing Safety Edge product development by ASO, we are proud to announce a NEW update to the highly popular and convenient KS4 self-assembly "Plug'n'Sense" system.
Available from June, the updated KS4 PRO is an evolution of the already proven KS4 system now offering further resiliency with an IP67 ingress protection rating.

The updated system builds on the innovation of the Plug'N'Sense system which came to market in 2010 (updated in 2014) enabling quick and easy self-assembly of safety edges on-site to aid the busy installer.
The KS4 PRO system will be rolled out over the course of 2021 as stocks of the current system run out.
If you have any questions or need further information, please contact us.
Get the latest EasyGates Direct news in your inbox
To get the latest news first, sign up to the EasyGates Direct Newsletter to receive exclusive offers, info about new product releases, and to be the first to hear about our upcoming training days and events!