It's that time again to check out our newest offers of the month and this time, they will be available for February and March! Login to your trade account to access these special offers before it is too late!
---
Offers of the Month – Knowledge Hub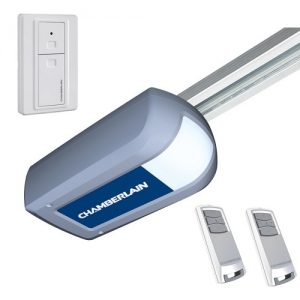 Features
MyQ Technology*

MyQ is a groundbreaking technology to check and monitor your garage door opener anywhere

Quiet Operation

Chamberlain Garage Operators' silent operations is exceptional with only 54db noise levels

Radio Technology

The most efficient safety device delivered by Chamberlain setting a new safety standard.

Easy to Install

Very easy to install due to pre-assembled elements; the installation time is reduced by 50%, with a single wrench.

Standby

Compared to standard garage door operators, current consumption is about 85% lower. An important impact on the environment, while also delivering substantial cost savings at the same time.

Up to 5 Years Engine Warranty

A promise to once again prove the high quality standards of Chamberlain products.

---
The Comelit Wi-Fi Visto Video Intercom Kit is a single entrance, Wi-Fi video intercom system which will allow audio and video communication from the door to a smartphone or tablet using your existing wi-fi network. The intercom comes with an adapter to use an existing doorbell power supply (12÷20VAC or 12÷33VDC) and utilise the existing doorbell chime. Answer your door from anywhere in the world, using the Comelit Visto application available for iOS and Android users.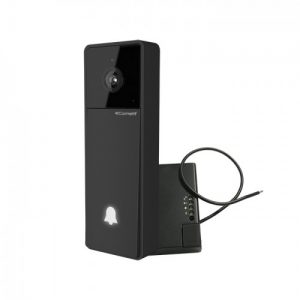 The Comelit Quadra Video Intercom Kit is a single entrance hard wired video intercom system that comes with a Comelit Mini Handsfree Wi-Fi Monitor, this allows you to expand the functions of a classic door entry system to your smartphone. The Comelit application is available for iOS and Android users, enhance your experience with the latest update and new Facial Recognition function to open your door at a glance. The panel includes a single caller button, high performance loudspeaker, colour video with wide viewing angle and LED lighting with 4 function indicators.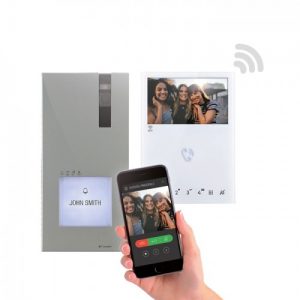 The Comelit Ciao-Mini Audio Intercom Kit is a single entrance essential and minimal hard wired audio intercom system, the kit comes with the Comelit 2-Button Door-entry Phone. Wall-mounted Ciao series hard-wired audio entry intercom unit with mechanical buttons. Die-cast aluminium facade with 1/2/4 call buttons, use provided button modifiers to choose your setup (smart button programming mode).  LED lighting for night use. Power is supplied from the bus line, and surface mounting included.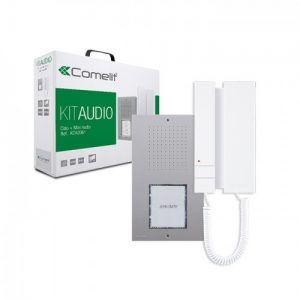 ---