The brand new Fibaro Home Center 3 has now been released and is now available from EasyGates Direct! To enquire call us on 01384 569 942 or email us via inf@easygatesdirect.co.uk
This new system is the world's most advanced and easy to install home management solution for Z-Wave smart devices, which will not require any changes to your present electrical installations. The system allows you to create preferences and set automated scenes, as well as adding your devices to the network.  After 10 years of experience and feedback Fibaro have managed to develop and create the Home Center 3 with improvements from their previous systems.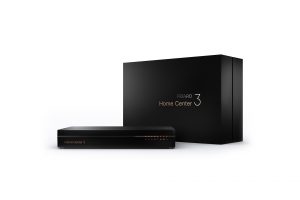 The main elements include: 
Fast, high quality and versatile management system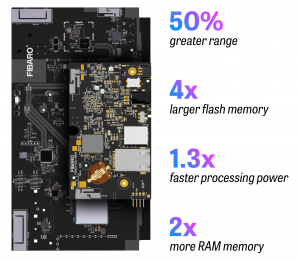 50% Greater Range

 

4x Larger Flash Memory

 

1.3x Faster Processing Power

 

2x More RAM Memory

 
Tripled Secured System 
The Home Center 3 now includes system C as well as A and B, which will act as an emergancy flash drive for the installer in case A or B fail.  

Safe as Houses 
The smart home system is even safer and more private as it is protected by multiple layers of security, making the system a data fortress.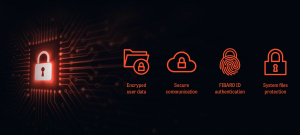 Improvements  
Fast Configuration – less stages, simpler and quicker

 

All in one – all icons and parameters can be put in one place

 

Personalised

Household Profiles –

customised

themes

 

More advanced, but less complicated – easier to manage

 

Ready to Integrate – New

Quick

Apps, which is a mechanism that unifies the usability of devices using a smart home system

 

Voice assistance – Managing your system and smart phone through voice instructions and recognition

 

Smart Car – voice controls available for in car use

 
Technical Specifications 
Processor:

 

Quad-core Arm Cortex A53 (1.2GHz)

 

Operating Memory:

 

RAM 2GB LPD DR 3

 

Flash Drive:

 

8GB eMMC

 

Power Supply: 

 

12V DC (adapter included)

 

Network Interface:

 

10/100 (Base-T) Ethernet via RJ45 Connector

 

Operating Temperature:

 

0-40

°C

 

EU Standards Compliance:

 

RED 2014/53/EU

 

RoHS 2011/65/EU 
Radio Protocol:

 

868.0-868.6 MHz

 

Radio Frequency:

 

869.7–870 0MHz

 
433MHz (EU):

 

433.05-434.04 MHz

 

868 MHz (EU):

 

868.0-869.65 MHz

 

ZigBee:

 

2400.0-2483.5 MHz

 

Bluetooth Low Energy:

 

2400.0-2483.5 MHz

 

Radio Transmit Power (EU): 

 

+14dB m 

 

Dimensions: 

 

220 x 140 x 35mm 

 
For more information or to order a Fibaro Home Center 3 visit https://www.easygatesdirect.co.uk/store/fibaro-home-automation/z-wave/fibaro-home-centre-fghc3-001